The best climate fiction books
Ben Fox over at Shepherd.com (a great place to discover your next read) asked me what my favorite climate fiction books were. It was tough to whittle them down to five, but here they are.
https://shepherd.com/best-books/climate-fiction-books
By JoeAnn Hart
Who am I?
Float started out as a comedy of manners set in a coastal Maine town, but the more I learned about fishing and the oceans, the more the characters began to struggle with questions about their responsibility to the natural world. By the time I was finished, Float had morphed into a dark comedy about plastic in the ocean, which is not just unsightly and a killer of sea animals, it is made from fossil fuels. I have stayed active in the fight against plastics ever since, and have participated in a number of programs on the intersection of the arts and climate science.
---
I wrote…
Float: A Novel
By JoeAnn Hart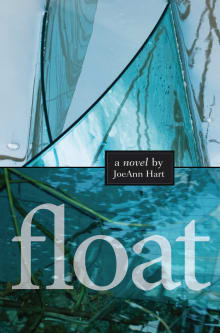 What is my book about?
Float is a dark satire of financial desperation, conceptual art, and the plight of a plastics-filled ocean. This environmentally smart novel follows Duncan Leland, owner of a Maine dehyde plant that turns fish waste into fertilizer, as he struggles to stay afloat while navigating the murky waters between him and his estranged wife, a chef who is experimental to the point of danger, a racing-obsessed mother, a plant supervisor who puts the needs of marine life over the business, and a shady partner who values the business more than Duncan's life.
The Books I Picked & Why
Closely Related Book Lists